With this site we want to share our experiences and materials with all lovers of classic cars, especially cars from famous brands made before World War 2. We do many research regarding barn finds and we already discovered several. If anyone has some knowledge of a possible barn find, please contact us. We will do serious research.
We have allready wrote three books: one about the famous Dovaz collection (Sleeping Beauties), one book about special car cemetries in Europe (Chatillon, Kauford, Erkrath and Båstnäs) and one about special car collections in Holland and Belgium (Bijzondere mensen - autocollectieIf you want more information about these books, please click on "our books" on the left site.
At the moment we are investigating some unknown barn finds and we are investigating the Schlumpf affair, the collection and the real history behind it. It looks like the Schlumpfs are due to a rehabilitation, too. We think, this book will be ready in 2016.
We hope you will enjoy our site with all it's photos and films. There is still much to discover and we are almost daily busy with the stuff. Investigating, writing and delivering lectures. In his daily live Ard is a school principal in Holland and his son is automotive engineer and also graduated as MSC in Public Administration.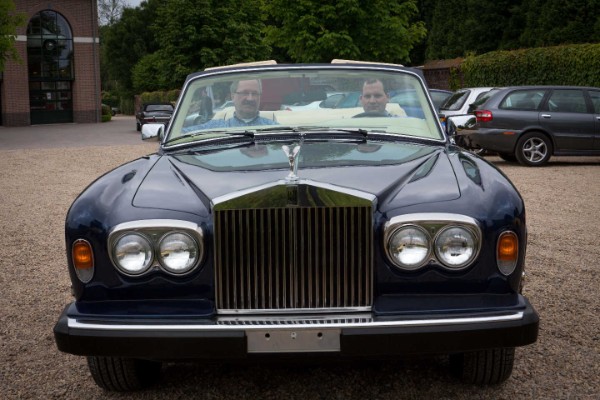 Ard op de Weegh (ard@opdeweegh.eu) and Arnoud op de Weegh (arnoud@opdeweegh.net)